wedding hair service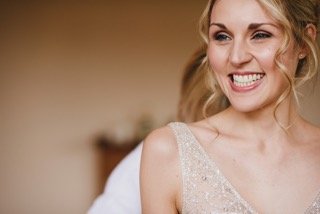 Our Wedding Hair Specialist can offer you a full in salon service or, if you prefer, come to your chosen venue on the day. We also offer a private room hire in the salon for you and your wedding party. All options include:
• full salon consultation and professional advice to achieve your perfect wedding style
• trial run to create and perfect your style
• photographic reference to ensure your approved style is perfectly recaptured on your wedding day
• fuss-free service on the day to ensure you feel relaxed and look beautiful!
Private room hire also includes chilled prosecco and light refreshments for the bridal party.
Call us on 0117 373 0044 for further information or to book your salon consultation.
"I had the perfect start to a perfect day having my wedding hair done at Jon Hurst Hairdressing. Trish did an amazing job and I couldn't have been happier with how my hair looked, with the help of Charlotte the bridesmaids also looked great! I would highly recommend booking the private space upstairs in the salon as we could all relax and enjoy the bubbly and breakfast treats!"
Annabel, November 2015
"Thank you so much for all your hard work on our wedding day. We were all so pleased with our hair, you did such a fantastic job. Your friendly, calm and smiling faces ensured it was a lovely relaxed start to the day!"
Sarah, October 2015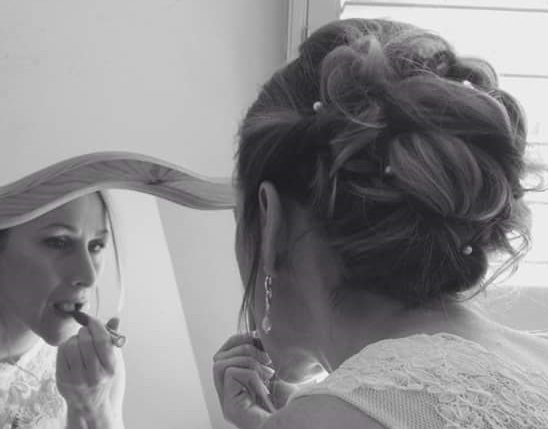 "When organizing getting ready for my wedding day I knew hair wouldn't be a problem, Jon, Trish and the team were there for us with suggestions and a trial run. On the big day we had the lovely bright private room upstairs with the iPod plugged in and the bubbles in the fridge, it was the perfect start. We left looking amazing and so excited for the day (even with the offer of emergency help should the weather ruin our hair!). Thanks again team for everythingx"
Sue, January 2016